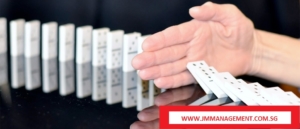 The emergence of COVID-19 has shocked many businesses resulting in a recession worldwide. It started in China- a major world economy contributor and spread through other nations, raising the economy's concern. The pandemic led to various impacts, including supply chain disruption, school and workplace closures, and restricted travel, causing businesses' damage globally. Evading the coronavirus's effects can be difficult, but we've got mitigation measures to ease the loss. Therefore, this article discusses six actions your business can take to cope with the future, considering the COVID-19 negative consequences.
Locate all your staff team
As a business owner, you should prioritize your staff members. So, as a leader, establish your team's whereabouts. Consider asking yourself the following questions, and the answers should help make a necessary step for building your business. For instance, how many staff members are in the affected areas? Who needs repatriation? What harm will rescheduling or cancelling travel plans cause? How efficient can they work from home? Besides, any absenteeism because of sickness or nursing of ill relatives should be addressed clearly.
Double-check your crisis plan
Pre-existing plans may not be adequate for dealing with your business' threats during the pandemic. Make adjustments on the plan to identify any challenges for exhaustive addressing. For instance, do you need to increase the number of employees working remotely? If yes, do you have sufficient resources for such a plan? You need to develop and analyze strategies on how to reduce contact among the employees.
Also, look out for possible sources of contamination. Check the vital business' stations, such as customer care desk, shared service centres, and finance team offices, to see if they can potentially spread the virus. If so, you can think about outsourcing an accounting firm in Singapore to sort your financial roles as employees stay at home to stop the spread.
Our firm offers one of the best accounting services in Singapore, including bookkeeping and secretarial services for your business's continual running, thus preventing any operation cessation risks. We've experienced staff with professional knowledge in embracing pressured changes- which's useful in such trying times.
Effective communication
With the increasing spread of COVID-19, misinformation on social media may also be rising. The business' stakeholders, lenders, shareholders, employees, suppliers, and buyers wait on you for reassurance of their funds' protection. Waiting for the emergence of information gaps could be overwhelming, and as a great leader, you should be honest. Therefore, design regular dissemination plans with accurate, reliable, and consistent information for comforting your business community.
Manage Your Finances Properly
Irrespective of the organization's size, COVID-19's effects must be felt. Businesses having more financial stability can use these resources for operations stabilization. Our firm is among the best Singaporean accounting servers- reach us for your working capital's maximization plus other cash flows including sorting corporate tax services and other liabilities to stabilize your business endeavours. Understand your financial well-being and status to enable your business's return to its glory once normalcy resumes.
How's Your Supply Chain?
Direct your thoughts to your most significant products. Do you see any liabilities? Consider your first and second level suppliers. Are their supply prizes favorable during this period of slow-moving business? Well, if they're not, then try getting supplies directly from the source (raw materials) and gauge the consequences of shutting down your suppliers. Do you have an alternative dependable supply chain? Be sure of what's in the future of your resources to avoid risking operations.
Imagine the worst
Can you imagine how bad it'd be if your business got disrupted by a pandemic? How does that feel? It can be very frustrating, right? It would be best if you foresaw a similar scenario with such certainty level. How are you be prepared to handle the business or cope with disruptions? Don't forget that your strategies should be geared to achieving long-term implications like cash flows. In case you become a victim, contact our firm for ensuring the business remains unshaken.
Are there any other threats?
COVID-19 is a threat to businesses all over the states, but it isn't alone. Many other dangers may face your business, such as cybersecurity and online scams, intending to take advantage of people's desperation amidst pandemic. Treat the risks carefully because nobody knows what will happen in the next few weeks. The spread may soar, even more, leading to a swap from containment to the main employees' protection for the continuous working of your business. Again, there can be more stringent measures on movement restrictions that may worsen the operation situation. It's vital to keep an eye on more risks and strategize on possible solutions.
The Bottom Line
Emergence and spread of COVID-19 have caused a lot of destruction to the business industry. Some of the pandemic impacts include school and workplace closures, food supply chain disruption, and restricted travel. Prior preparation is the best way to manage any pandemic. For this reason, a business owner has to find ways of ensuring their businesses keep running and at the best level, as elaborated by this article. Contact us today for company incorporation of digital accounting services.