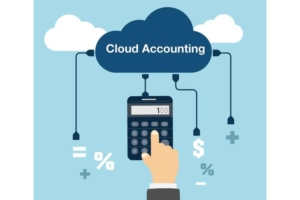 Many Software developers in Singapore have earned recognition for launching a cloud-based accounting platform to help the clients upload their documents and portfolio digitally. It also focuses on the elimination of mistakes to help the employees become more productive when handling accounts and books for their clients.
Inspired by the success of the platform, Singapore accountancy platform has launched a step-by-step guide to help small and medium-sized practices (SMP) with increasing the ratio of its productivity and success rates. Furthermore, Prime Minister and Second Minister for Finance, Indranee Rajah, has announced that the integration of the Accountancy Industry Digital Plan would enable the implementation of these practices to accountancy firms.
It is no surprise that small and medium-sized practices in Singapore make for approximately 98% of the accountancy sector; therefore, there is a need to digitalize the platforms to help businesses achieve their corresponding objectives and goals. The digitalization of the accountancy firm will play a crucial role in enabling the growth of the economic landscape; therefore, the best accounting firms in Singapore should follow the guidelines to achieve feasible outcomes.
The implementation of the guide is rather a follow-up to the $2.4million program that was launched last year, and the government would offer a funding of up to $30,000 to help small-and-medium-sized practices to ensure the implementation of the latest technological tools.
Additionally, the guide focuses on improving secretarial services, corporate tax services, and payroll services extensively as well as it would account for the outsourced accounting services in Singapore for improving the qualities of the services offered at an accounting firm.
The Infocomm Media Development Authority (IMDA) for small and medium sized enterprises authorizes the guideline and it is focused on embarking a digital transformation journey for accountancy firms based in Singapore. The digital plan will be inclusive of solutions to help small and medium sized practices to integrate technology to their respective company incorporation.
The implementation of the plan can be initiated by converting hardcopy documents into digitalized documents, and accounting firms should use intelligence-empowered tech bits to streamline routine customer queries for balancing accounts and informing them on the status of payments.
Furthermore, the professionals can enroll in digital training courses for upskilling their skills-set and to acquire digital skills that are relevant to their jobs. They can utilize their skills for tax data analytics, and learn cyber security risks that can deter with an accounting firm.
While, other industrial sectors are pacing towards at a speed of light, the pioneers of the accounting agencies should look for the benefits that they can garner by going digital. They should host seminars and conferences to discuss the importance of such implementation; as well they should recognize the cons associated with the digitalization process. Moreover, they should come up with a strategy to train their employees, as well as they should be able to utilize digital technology to empower their clienteles.