Changing accounting software isn't an easy task, nor it should be treated as one. Majorities of the best accounting firms in Singapore urge on switching or upgrading your accounting software periodically to keep up with modern accounting trends. However, most businesses aren't too huge on paying attention to what version of accounting software they are using; therefore; it's time for you to upgrade to a new one such as ABSS or formerly known as MYOB.
We have compiled a comprehensive checklist that would allow you to switch your accounting software in a systematic way. It allows you to start your implementation from the basics, and go all the way up. Furthermore, changing your accounting software is a guaranteed way to cut corners on unrequited expenses. Let's have a look at the important things to consider when switching to a new accounting software.
Look for accounting software that offers options for payroll services. If your current accounting software isn't offering similar services then, it is time for you to switch instantly;
Identifying your needs and things that you are expecting from the software;
Working with the best accounting firm in Singapore;
Compare costs of the software and use trials;
Shortlist your picks for the software;
Purchase the full version of the software;
Update information in outsourced secretarial services which handling your secretarial documents, such as the movement of share capital, company registered officers and etc;
Communication with tax agent for tax or GST entries with existing corporate tax services
If identifying software that meets your business needs doesn't come to you easily then, trust the expertise of your accountant in helping you with finding an accounting solution that works for your business.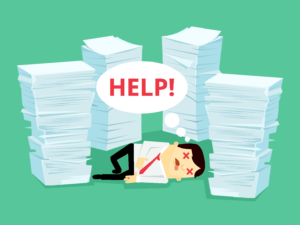 Implementation of the software:
Implementation of accounting software could be tricky; therefore, make sure that you go through the checklist comprehensively to make your choices.
Prepare a list of problems that you have with your existing accounting software solution. Create a list of services that you would expect your new accounting solution to offer to you.
Jolt down your "must-haves" to determine the feasibility and reliability of your new accounting software. Learn how upgrading to new software can improve your business' operations and financial activities.
Decide who will be responsible for running and managing the accounting software system. You may want to assign the task to a financial advisor, accountant, bookkeeper, managing director, key account manager, etc.
Narrow down the accounting processes and practices implemented by your firm. Determine why you want to eliminate those processes from your firm. Decide what would make a feasible alternative for the program.
Promote the implementation of new accounting software to your employees/personnel. Tell them everything that they need to know about the new software.
Learn the drawbacks that you may expect from your new software. Determine how you may overcome these drawbacks in the long run.
Following the above given method is proven to help you transition to new accounting software efficiently and effectively. You can outsource your accounting needs to an accounting services Singapore or, you can learn how to manage, operate, and delegate the activities of the software.