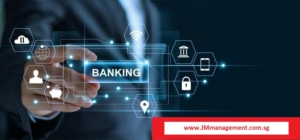 Role of Digital Finance and Payments in SMEs
The rise of SMEs (small-and-medium enterprises) in Singapore has enabled these businesses to hire accounting services in Singapore for miscellaneous reasons. For instance, the company incorporation based in Singapore are required to hire corporate tax services, payroll services, and secretarial services, as suggested by the IRAS. Additionally, there are required to work with the best accounting firm in Singapore to learn the integration of digital finance and payments in SMEs.
The introduction of digital finance and payments is guaranteed to accelerate the growth of the SME sector. It is expandable across a spectrum of industrial field, which mainly include clean energy, education, health, agriculture, water, transportation, and so on. Choosing digital payments for a SME business is as crucial as choosing a financial campaign for a business. Therefore, learn more about the impact of digital finance and payment on SMEs to make a savvy decision for your business.
Payments for SMEs:
It's no wonder that small and medium enterprises are required to make payments for their business' taxes and administration costs. While it wasn't easy for businesses to make the payment manually, the introduction of digital payments is resolving this concern unflinchingly. It is encouraging growing businesses in Singapore to consider digital payment options to streamline their payment processes.
For instance, Apple Pay instantly becomes a sensation around the globe on its launch. It motivated other ventures to introduce digital payment to help businesses with their growth as well as to streamline their payment options.
The success of Apple Pay was astronomical in the American market; however, the Asian market still awaited for a modern, digital solution for miscellaneous purposes. Apple Pay was launched in leading Asian countries that include; Hong Kong, China, and Singapore, and it has benefited several businesses since then.
Saving Accounts for Small and Medium Enterprises:
If you are familiar with the Singaporean market then, you might have learned that most SMEs factor access and cost as a mean to open bank accounts. Opening a bank account for a SME business isn't a one-straight-road, and one might be required to learn the logistics to become eligible to open an account.
In this light of this concern, DBS in Singapore are launching a digital account to help SMEs open and make their transactions with no minimum balance. It has been estimated that nearly 60% of SMEs are applying for DBS digital payment program online. Furthermore, there has been a high demand of DBS digital payment, since the percentage was recorded to be 14% in 2014. Evidently, the SMEs based in Singapore are taking one-step further to enrich their business growth, and to explore newer activities
SME ability to access credit:
It's been reported that credit providers operating online are expanding opportunities to lend loan to SMEs. It is an excellent initiative to improve SMEs access to credit. The introduction of such platform allows businesses to continue their operations and investment activities without worrying about its credit scores. As of now, these are the options available to the SMEs operating online:
E-commerce and tech giants
Loan aggregators sheet lenders
Peer-to-peer SME lenders