Bookkeeping is the backbone of any business, and it allows a business owner to keep track of its finances and expenditure collectively. Hiring outsourced accounting services Singapore allows you to work with a professional bookkeeper or accountant to prepare bookkeeping for your business or, they can learn the fundamentals of bookkeeping for miscellaneous purposes: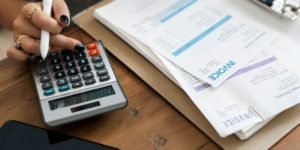 What is bookkeeping?
Bookkeeping is an essential part of any company incorporation, and it encapsulates of all the financial transactions recorded by a business. In simple terms, it allows you to keep track of your business' expenditure, and it further illustrates a roadmap to maximize your company's budgetary objectives.
The best accounting firm in Singapore offers bookkeeping services to evaluate a company's book and ledger value for procuring valuable outcomes. Back in the days, a bookkeeper utilized cashbooks, journals, and other manual means for tracking the financial activities of a business; however, with the introduction of modern bookkeeping software, one can easily evaluate its bookkeeping service to its business' leverage. Bookkeeping services further allow a business to manoeuvre payroll services and secretarial services to navigate the wages and salary for its employees.
Why should small businesses opt for bookkeeping services?
Owning and running a business makes you entitled to taking care of your business' operations; therefore, you cannot have a screenshot of your company's expenditure unless you opt for bookkeeping services. Additionally, bookkeeping services benefit you as follows:
It helps you keep track of your business' expenditure to ensure that you are earning more profit than you are spending it.
It keeps you updated on the financial information crucial for budgeting decisions for your firm.
It allows you to predict any possible "cash crush" in the future, that you can avoid by implementing effective measurements.
It allows you to track incorrect payments and potential fraudulent activities to avoid a lawsuit.
It helps you with accessing Corporate Tax services without any effort and complete tax returns for your business accurately
It assembles and organizes the financial information of your business accurately to help you further your relationships with the investors and lenders of your business.
How to get started with bookkeeping
Small businesses or beginners should not miss on the opportunity to opt for bookkeeping services for their businesses, and they can start with bookkeeping by following the given measurements:
Recording transactions individually
Whether you are a small business or a large business, you cannot simply rely on a verbal assessment of your business to move further. If your business' assets or liabilities aren't written and recorded, then, it could be detrimental towards your business' reputation. Therefore, you should record every transaction on a cash flow statement and other financial statements to corroborate your business' financial performance.
Traditionally, bookkeepers wrote down the transactions into a cashbook or, they would prepare spreadsheets on excel for bookkeeping purposes. Latest accounting principles discourage the use of such methods; however, it encourages a user to utilize accounting software or bookkeeping software for keeping an eye on its expenditure and profit margins.
Reconcile your transactions
Reconciling your transactions is a crucial step of bookkeeping; therefore, you should cross-reference the books against bank statements to verify the transactions. In case, book value doesn't match with the bank balance then, you should evaluate the reasons to come up with a resolution.
For instance, you might have been charged with an erroneous mistake, so you should confirm the deduction in your bank account or bank statement before taking another step.