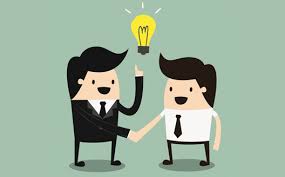 Imagine you started a business. Within a few months your sales soared, your profits multiplied and demands came pouring in. That's a good thing, you think. Until you found out that you are unable to keep up with your business financial management. This is one of the reasons why you should hire an outside accountant from an accounting firm.
According to Mark Koziel from the American Institute of Certified Public Accountants (AICPA), hiring an outside accountant is a good first step for a growing business. This is due to the reasons that an outside accountant would cost less than a full-time employee, alleviate the burden of micromanaging, are practiced and seasoned professionals, up-o-date on tax procedure and compliance and able to bring another perspective to financial issues that may strike your business. To hire an accountant, one may choose from the multitude of accounting firms available nowadays.
However, as an accountant will be managing the business's financial record, it is most vital to search for the firm that offers accountants that best suit the business. To seek for such firms, one should look on certifications, industry expertise, size and complexity.
An accountant with a CPA (Certified Public Accountant) has an undergraduate degree, and has met the exam and experience requirements for state certification. A CPA must acquire continuing education courses to stay certified and licensed. This is the same with the CMA (Certified Management Accountant). Arguably, a CMA is more relevant in young and growing companies, but a CPA also has additional designations such as ABV (Accredited in Business Valuation) and PFS (Personal Financial Specialist), among others.
In addition to this, it is better to pick a firm with expertise in your industry, or at least in a similar industry. This is to ensure that they are able to resolve certain issues if the need arises.
Although big firms may seem good, it may not necessary better suited with your business. Choose a firm that suits your company best and comfortable to work with.
Seek a firm that suits the task you wish for them to handle. Each firm have different qualifications, so not all are able to do the request as good as the other.
In a nutshell, although searching for the right accounting services may be daunting, the effort will not be in vain when your company flourishes and stabilises with each passing year.