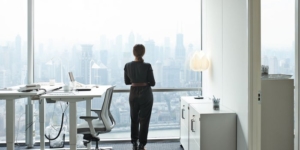 In the middle of massive communication or having borderless commerce, different companies have been making an effort to make their way into some new marks. But in order to expand the offshore, there is a huge requirement to outlay your time and resources.
Singapore has certainly made itself to be the main gateway to a few basic ASEAN economies.  It comes across with some friendly policies which will enable the preferred jurisdiction in terms of setting up the businesses of all different size. The emergence of low corporate taxes has even made Singapore be the most desirable destination in favour of ambitious entrepreneurs. Here we have compiled a few basic tips to let you know that how you can expand your company beyond all borders:
Know About Government Incentives & Business Growth Programs
There have been different strategies that are to be used by the different government sectors on a global level to make their countries as the first choice for entrepreneurs and investors.  This includes fee waivers and tax rebates.  If you want to expand your business beyond the level of borders, you should be paying quick attention to the various incentives and programs offered by new business sectors. There have been so many programs introduced in the form of corporate tax services. 
Get Complete Knowledge about Professional Assistance
Once you have set-up a new company, you need to get complete professional assistance every single time. This might include legal services or bankers to make sure that the whole process runs smoothly.  Most of the companies might find some issues to establish their strong relationships with the professional services to understand the basics of their business.
Any sort of company incorporation services firm that fully understands your business will eventually help you to set-up string relationships with the rest of the reputable services providers.
Availability of Different Financial Support
One of the most important elements in any business growth is financial support.  Once your firm has been split into different new jurisdictions, you should be having a clear perception of financial support. You have to set-up your relationships with the banks that fully understand all your strategies and are ready to contribute to all your business plans.
Improving Your Credit Rating
If you have an excellent credit rating, then it became a lot easy for you to establish a strong relationship with a few basic international financiers. But you should be careful while requesting the credit assessment before you step out for a new jurisdiction or performing secretarial services. Nevertheless, global credit ratings are all in all solicited and eventually, you require a proper series of ratings that are triggering the local confidence.
Different accounting service in Singapore, as well as the Singapore Commercial Credit Bureau (SCCB), is serving the business sectors of all levels inside Singapore.  You just need to apply for the request application to the company incorporation services for extending the entire registration process for setting up your company's major credit profile.