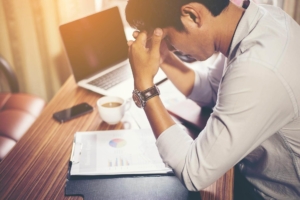 Bookkeepers are essential members of any growing business and they extend their services to businesses to prepare books and accounts for them. Opting to outsourced accounting services Singapore allows you to outsource the accounting concerns of your business to an experienced bookkeeper, so you could focus on the performance and growth of your business.
Similarly, a bookkeeper specializes in offering payroll services, secretarial services, and corporate tax services to keep your organization's financial matter intact. However, most organizations make the mistake of hiring a fulltime bookkeeper for their firm, and it may require them to pay additional wages to the accountant. They can simply outsource their services to the best accounting firm in Singapore, and a bookkeeper would take care of their needs for the specific time.
If you are a startup business or company incorporation then, you need to look thoroughly into the process of hiring a bookkeeper for your firm. Don't settle with any run-of-the-mill accounting firm to outsource your bookkeeping and payroll needs to them, and make sure that you follow the given process to hire a competent bookkeeper for your firm:
Choose a structured interview process
If you are considering interviewing a bookkeeper or accountant for your firm then, you should follow a structured approach to learn about their interests for your firm. Unstructured firms aren't as reliable and it doesn't give you a picture on whether you should hire the accountant for your firm or not.
Starting a company incorporation in Singapore requires you to work with an accountant on a temporary basis to sort out your expenditure and finances. Trust your instincts and examine the integrity and expertise of the interviewee through your interview process.
Ask you top-contender regarding its credibility and credentials in creating books and accounts for various companies. Or, you can reach out to these companies to learn about their experience with the bookkeeper.
Follow a competency-based approach
Hiring a bookkeeper or accountant for your business is no joke; therefore, you should evaluate the competency level of the applicant before you put your foot down. Learn more about their interests and experience pertinent to accountancy and ask them that how they can maximize a bookkeeping's project within the shortest span of time.
Assess their technical skills
Most accountants around the world have generalized the use of accounting and bookkeeping software for preparing accounts for their clientele. Also, they should be well-versed in other accounting elements to provide their clients with optimal services. Steer clear from an accounting firm that isn't widely familiar with using accounting software to prepare accounts for their clients.
Inquire their ability to prepare contingency plans
Erroneous mistakes occur while preparing accounts for a firm; therefore, you should ask your accountant that how it deals with preparing a contingent problem to mitigate the problem. Pay attention to its response to determine that whether it would make a suitable additional to your firm or, you should move to the firm accounting firm to outsource your bookkeeping needs.