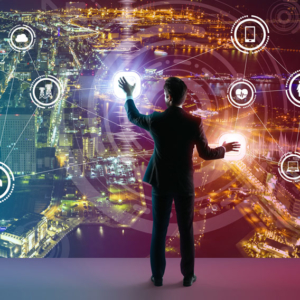 We are living in a digitalized world. Majorities of the people are enjoying the perks of a digital, hands-free mode to make payments and whatnot; however, businesses are still dependent on cheques to process payments for its personnel.
To digitalize the matter, DBS Bank has collaborated with Inland Revenue Authority of Singapore (IRAS) to introduce a solution that would allow businesses to make payments digitally. The progress of the project is undisclosed; however, most company incorporation businesses in Singapore should be able to operate cheque-free by 2025.
PayNow is introduced to digitalize tax payouts and collections, and it is going to become an efficient way to process payments for a personnel. Initially, IRAS introduced PayNow as a feasible option to help businesses collect Wage Credit Scheme (WCS) payouts in March. The implementation of the action resulted in decreasing cheque's volumes to-date by a staggering number of 20%. PayNow is fundamentally a successor to WCS, and it will cater to SMEs to help them accept their payouts digitally.
The best accounting firm in Singapore is urging the implementation of such innovative program beforehand, so businesses could process their payouts without any hassle. Furthermore, most business owners are predicting that a revolutionary program such as this, will be utilized to offer payroll services, secretarial services, and corporate tax services to help small and medium businesses deal with their financial matters.
The director of the IRAS Revenue and Payment Management Branch firmly believes that implementing a new and innovative digital solution, such as, PayNow is crucial for the disbursement of digital payouts to help SMEs operate without issuing cheques. The transition towards digital payment is a more effective solution as well as it decreased the downtime required to issue a cheque at the bank. Furthermore, the platform will be equipped with interesting features to improve the operational convenience of businesses in Singapore.
Furthermore, it has been reported that the pioneers of the digital application are onset to leverage the APIs (Application Programming Interface) to DBS advantage to help improve stamp duty services offered by the IRAS. In addition to the stamp duty payments, cashless payments are gaining a spotlight in Singapore, and these methods are available to businesses as well as customers. The target audience can choose an electric payment mode, such as GIRO, to pay their taxes.
DBS is affiliated with a majority of the SMEs in Singapore, and it is planning to introduce more projects to digitalize businesses operating in Singapore. PayNow is becoming a popular option amongst corporate businesses; however, DBS is making actionable measurements to help SMEs digitalize their businesses and go chequeless by 2025. The bank has secured up to 40% of the market share as a result of its digitalization projects. Customers are satisfied with the implementation of newer and advanced modes of payments to process their payments.