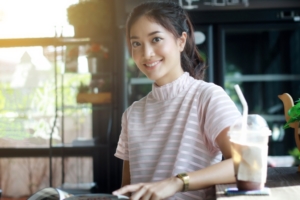 Bookkeepers are hired to help an organization with their accounting, finances and organizational needs, and an independent bookkeeper often choose to work with multiple businesses at a time. For instance, Linda works for the best accounting firm in Singapore, and she often struggles with keeping up with handling several business accounts at the same time. Instead of refusing her clients, she chooses to work in her spare time, and she rarely ever takes a day off to focus on her leisure activities.
As a mother of two, Linda finds it challenging to spend time with her children and she has lost touch with her work-life balance. It is understandable that offering payroll services and secretarial services can hinder your work-life balance; therefore, you need to work out the hurdles to separate work life from your personal life.
Bookkeepers are truly dedicated to their jobs and they cannot blink an eye when managing accounts for a business. Working in accountancy comes with dedication, and it doesn't necessarily lean towards a work-life balance. It has been proven that nearly 36% of the ICAEW employees are unable to cope with balancing their work and home life, and they need to strategize their work accordingly so they could focus on themselves and their families.
For instance, if you are offering outsourced accounting services in Singapore then, you should be able to strike a balance between these categories to relax as well as to give your 100% to your job. If you keep on meddling with numbers and figures throughout the day then, you wouldn't be able to focus on your work, let alone your personal life.
When working for company incorporation, you should be familiar with achieving the perfect work-life balance. An accountant or a bookkeeper can find the perfect work-life balance as follows:
If you are working for a firm then, you should set business hours that are comfortable for you. Most clients would urge you to take care of their problems at the last minute on Friday night, and it could get overwhelming for you. Instead, you should make it clear that you take projects and revisions during your fixed business hours. Simply work from 9-6 and then, you are good to go. Take a nap after you come back and spend the remainder of your day with your friends and family.
Most naïve bookkeepers would keep saying yes to a surplus of projects instead of taking a break, and it could further disturb their life-work balance. Instead, they should know when to say no to excessive work and maybe request for less work if they are already working on a pending project.
If you are unable to commit yourself to your personal life, it could take a toll on your mental and physical health. Ask your supervisor to give you a day off, so you could focus on yourself.